The primary focus of this blog is to draw attention to independent artists, businesses and organizations that embrace music as a medium to stir up positive engagement and cooperative action for worthy causes.
This rather specific yet fairly broad subject was whittled down over the course of a rather scattered yet fairly targeted lifetime of music, writing, marketing and entrepreneurship.
The resume gets a bit choppy, so I'll run through it quick: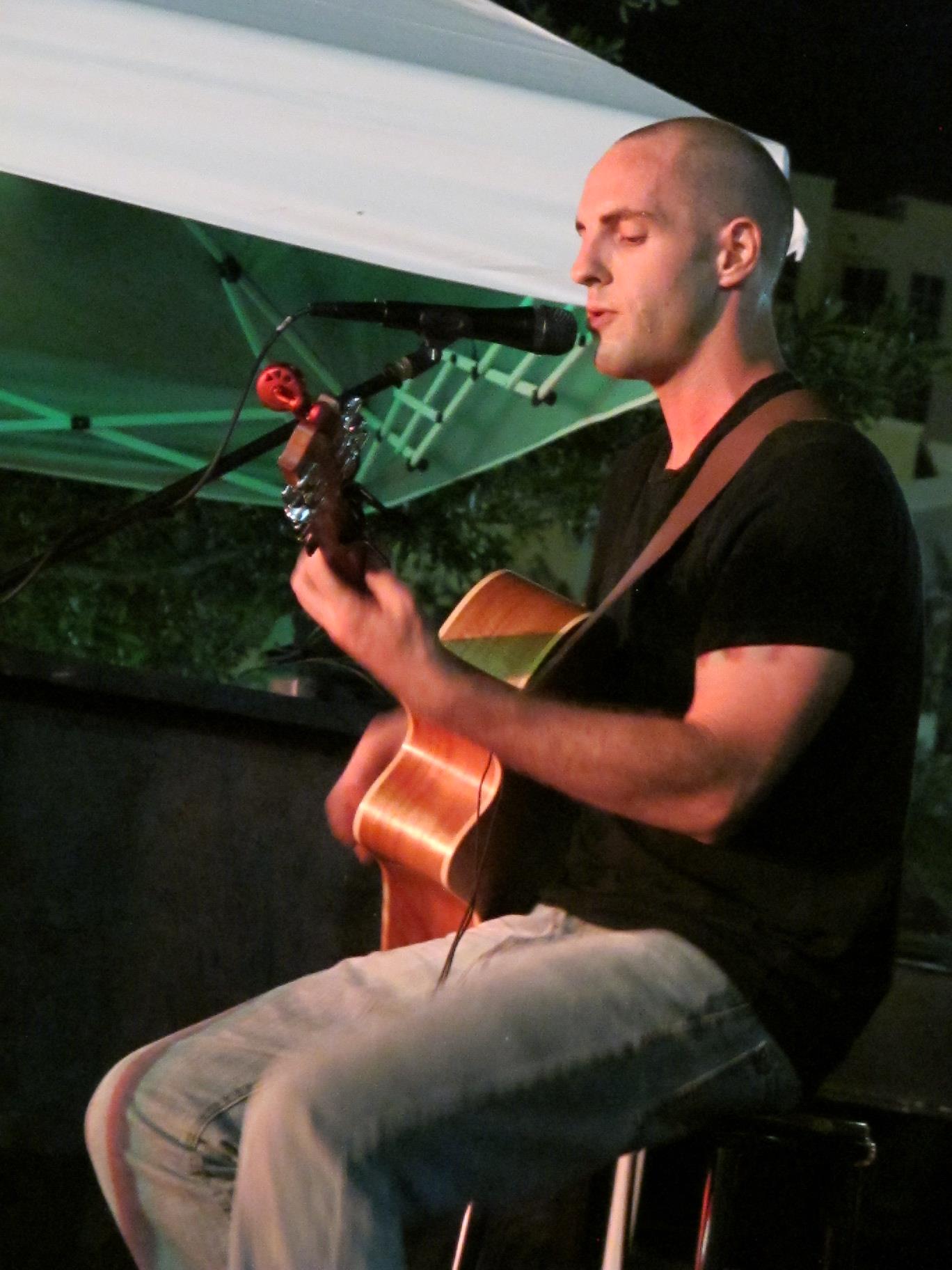 I earned my Bachelor's from Ball State University majoring in magazine journalism with minors in guitar performance and travel & tourism.
Proceeding chronologically, I went on to work as a contract graphic designer; Aussie beach bar server; alt-weekly newspaper staff writer and A&E editor; freelance local music and political columnist; guitar shop salesman, photographer and online store manager; digital marketer, sales copywriter and eBook designer; and live music venue P.R., social media and graphic design guy.
Through it all, I've been playing music steady on the side.
I've done a lot of jobs that aren't musician, but almost all of them involve services musicians need. And support for independent artists and businesses have been recurring themes since the start.
Part of this blog will be recognizing the masters of these and other music-adjacent crafts. The local pros behind the scenes that make the musical magic possible. I want to find out how and why they do what they do, not only to improve my own skills, but to help others discover how the gurus get it done.
I'll never call myself an expert at anything. But I've dabbled broadly, and I'm fixing to get better as I go.
If I accomplish something significant with my own music, I may share it. But this blog isn't a platform for promoting myself. It's a vehicle for shining a spotlight on the work of others, and driving a conversation about the future of music and its potential to affect positive change.
The relationships I form will ultimately define my roles within this Musicianing project. The important part is knowing what you want to do, falling in love with the work, and living each moment along the way.
These are my passions: independent original artists, mom-and-pop shops, events that turn strangers into friends, solutions that make life easier and happier for everyday people, folks that care about things, sharing music with others.
Win-win is the name of the game, and the goal is to find as many players to participate as possible. I'm just putting the puzzle together one piece at a time. It's never complete. Let life flow naturally. Keep it simple. Stay positive. Don't worry. Be happy. The joy is in the journey. Hope to see you down the road.
Sincerely and Musically,
Tim
Find out more about Musicianing on the About page.

Head over to the Blog for the latest updates.